Jiayu Mobile will release the first Qualcomm Quad Core CPU 600 Android Smart Phone - Jiayu S1 (S for Snapdragon,Super).Jiayu S1 is pre-installed with Android OS,5 Inch Full HD screen,RAM 2GB,32GB Storage.

Jiayu S1 Quad Core Features:
OS: Android 4.1.2
CPU: Qualcomm Snapdragon 600 1.7Ghz Quad-Core
GPU: Adreno 320
RAM     2GB,DDR3
Storage  32GB
Sim Card: Single Card Single Standby (Micro SIM card)
Service Provide: Unlocked
Brand:
2G: GSM 850/900/1800/1900MHz
3G: WCDMA 2100MHz
MS mode: WCDMA/GSM
Shell Material    Plastic
Screen: Capacitive Touchscreen, 1920*1080 High-resolution Screen
Size:  5 Inch inch
Visible Angle: 178°
Screen PPI: 441
Resolution: 1920*1080 Full HD IPS,OGS full lamination technology,Gorilla Glass 2
Display:  Retina IPS by SHARP
Navigation     GPS+AGPS Navigator
HSUPA     Support 5.76 Mbps
HSDPA     Support 7.2 Mbps/42Mbps
Wireless transmission     3G, WIFI 802.11b/g/n, Bluetooth 4.0+A2DP, EDGE, HSDPA, HSUPA
NFC:  Support
Daul Camera:  Front Camera 2.0M ,13.0M Pixels High definition Back Camera Auto Forcus (Sony Camera)

Jiayu S1 Quad Core Details:
Google Play: Pre-installed
Android Market     Yes
WIFI:    802.11b/802.11g / 802.11n
Earphone Interface     3.5mm
USB: USB 2.0
FM     Support
Hand-writing     Support
Skype     Yes
Light sensor     Support
Proximity sensor     Support
Gravity Sensor     Support
Bluetooth     Support
Java Expand     Support
Music/video     Support
WAP Browser     Support
Multilingual     Support
Gravity Sensor     Yes
Email and Browser: Yes, built in
Video: Videp Play with formats of MP4/3GP/3G2/RM/RMVB/ASF/FLAC/APE/MOV etc.
Music     MP3/WMA/FLAC/APE/WAV/RA/Ogg/MIDI/3GP etc.
Ebook     UMD, TXT, PDF, HTML, RTF, FB2…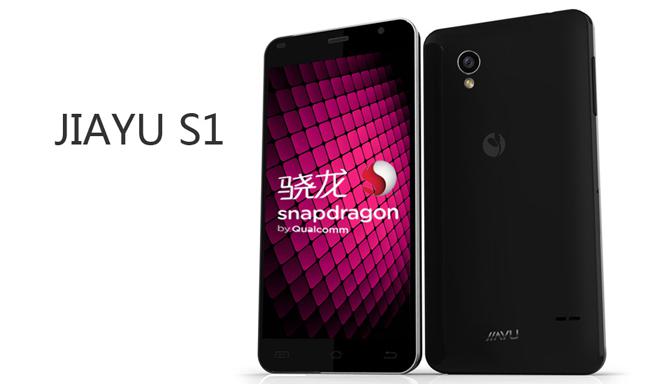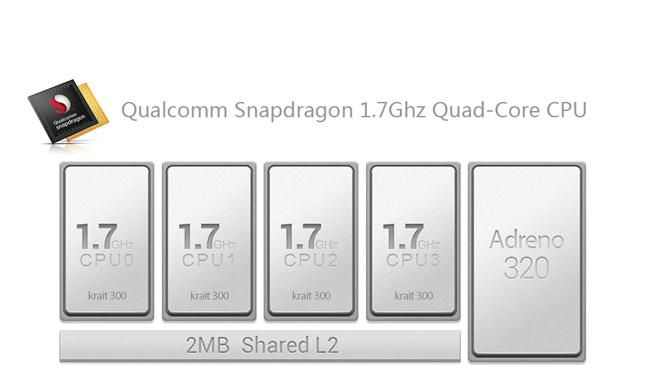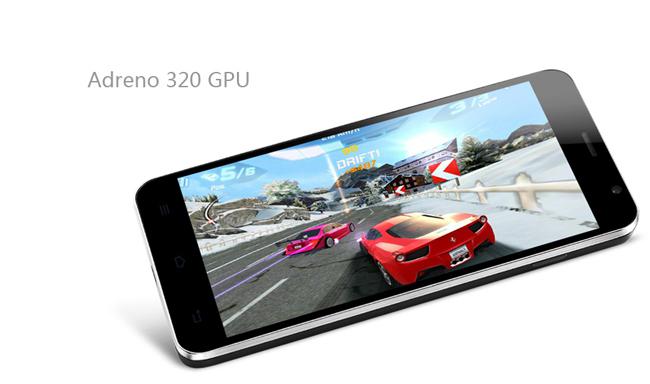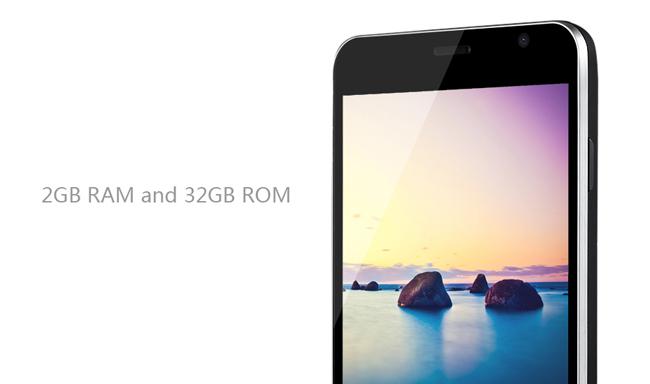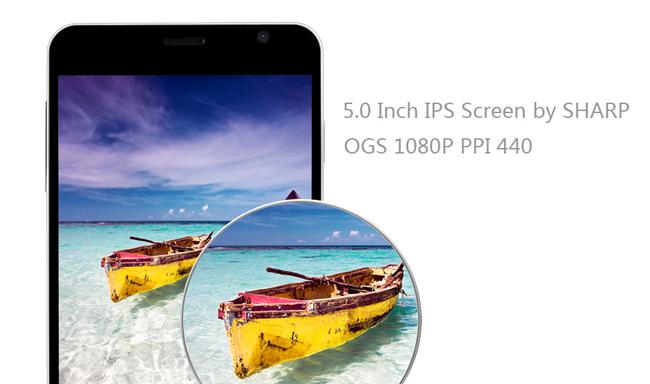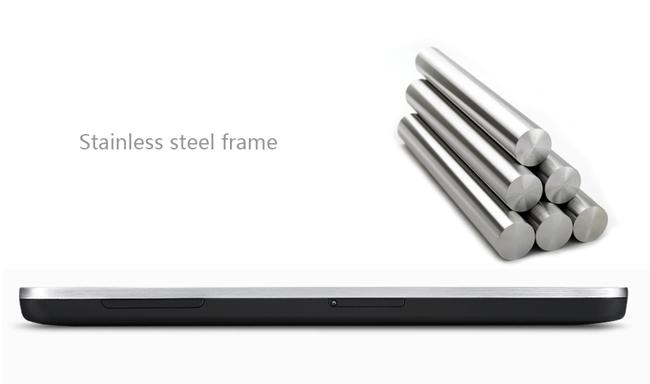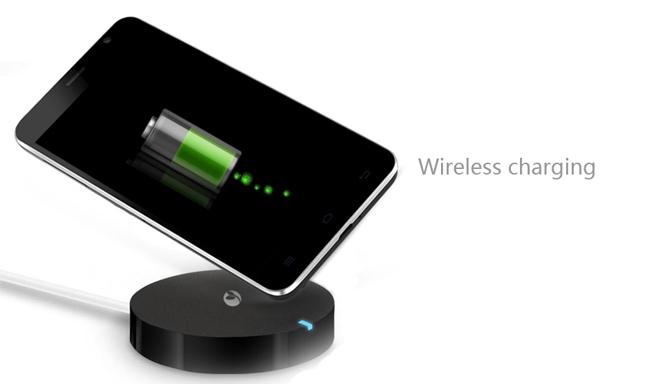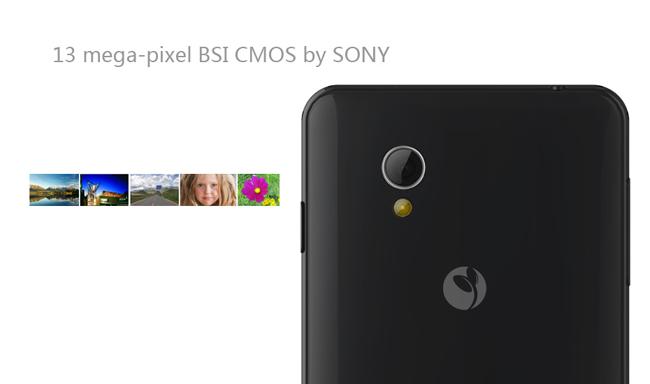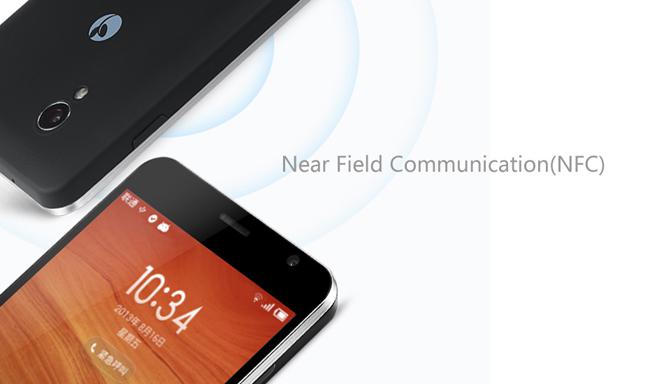 Jiayu S1 Quad Core contain:
1 x Jiayu S1 Quad Core Android Smart Phone
1 x USB cable
1 x Charger
1 x Battery 2300mAh
Jiayu S1 Quad Core Weight:  145g

Jiayu S1 Quad Core Size:   138*69*9

Payment:
* We accept PayPal,Western Union,Wired Transfer.
You may also be interested in the following product(s)
Regular Price: $299.90

Special Price: $259.90

Regular Price: $239.90

Special Price: $229.90
------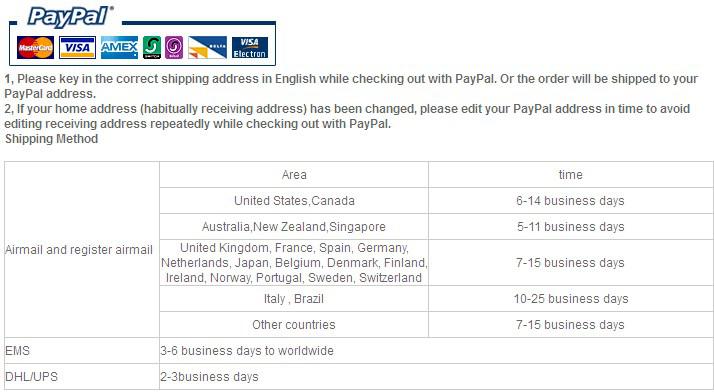 Questions on Jiayu S1 Quad Core 5 Inch Full HD Screen RAM 2GB Unlocked Smart Phone 32GB
Sort by

From Bakhtier at

9/29/13 7:57 AM

From Proud NASHIKER at

9/29/13 7:09 AM

From Mauro at

9/29/13 1:38 AM

Hi, I live in Italy and I use umts sim (h3g operator) , will jiayu phone work with my sim ?
There is possibility to set my language in the cell menu?
How can we avoid custom taxes shipping to Italy?
Thx
Jiayu Mobile:
Thank you for your mail.
Yes,Jiayu Mobile support UMTS.
Jiayu Mobile pre-installedwith Italian Language and we will print your package value under 30USD,but we are not sure about your local customs.

From Monne at

9/28/13 6:55 PM

From fuenla at

9/28/13 12:24 PM

From Iñigo at

9/28/13 8:44 AM

From Jordan at

9/28/13 8:05 AM

From Andrew Marco Romano at

9/27/13 2:10 PM

From SORE at

9/27/13 9:32 AM

How much will cost a soft case for S1? Will we find on your shop distinct components like battery ? Can you explain me, on email, how exactly to proceed to buy? Please email me when you got S 1 in stock or pre-order. Thanks!

Jiayu Mobile:
Thank you for your mail.
We will release Jiayu S1 Case on our website and we will email you when we got JIayu s1 phone in stock.

From Juan P at

9/27/13 7:11 AM

From uno de parla at

9/27/13 4:52 AM

From PANTELIS at

9/27/13 12:48 AM

Hello,i am from Greece and i'am interresting to buy from your store Jiayu s1 device.First of all i want to know when you believe will be able and secondly because i want to above custom taxes wich way is better choose?
Jiayu Mobile:
Thank you for your mail.
Jiayu S1 Phone will be in stock in the middle of October,we support shipping to Greece,and we will print your package value under 30USD.

From julio bayolo enriquez at

9/27/13 12:47 AM

From Emmanuel Nwagwu at

9/27/13 12:47 AM

Please I want to buy Jiayu S1 and I want to know when it will be in stock, shipping cost EMS/DHL/UPS to Lagos, Nigeria and whether it has Gorilla Glass 3.

I will appreciate your prompt response.

Best regards
Jiayu Mobile:
Thank you for your mail.
Jiayu S1 Phone will be in stock in the middle of October,The shipping cost is 12.4USD.

From federico masnada at

9/27/13 12:46 AM

From Ivan Dorrego Hoyuelos at

9/27/13 12:44 AM

Buenas tardes

Quería saber si tenéis previsión de cuando vais a tener los móviles S1 y G5.

También quería saber si teniéndolos en mi lista de deseos vosotros me avisáis de cuando los tengáis disponibles.

Saludos
Iván Dorrego
Jiayu Mobile:
Thank you for your mail.
Jiayu S1 and Jiayu G5 Phone will be in stock in the middle of October.

From antonio rubio rubio at

9/27/13 12:43 AM

Good morning in Spain. I would like to know when the phone will have S1 or Advance series and what it would cost to bring them to Spain. A greeting.
Jiayu Mobile:
Thank you for your mail.
The shipping cost to Spain is 12.4USD,when we got Jiayu S1 Phone in stock,we will email you.

From nr at

9/27/13 12:43 AM

Hello, can you please tell me if the Jiayu S1 will have option for 4GB ROM instead of 32GB. Will it come in an MTK processor version? Please reply and thank you for your time.
Jiayu Mobile:
Thank you for your mail.
Jiayu S1 Phone only have 32GB Version and not MTK Chip.
For MTK Jiayu Mobile Phone,please check Jiayu G series.

From mohammed at

9/27/13 12:34 AM

From Jannis at

9/26/13 11:56 PM

From sam at

9/26/13 10:39 PM

I know that the battery is built in and I can not replace the battery by myself and you do not have service shop in the us so what would I do in the future to replace it.
Jiayu Mobile:
Thank you for your mail.
Jiayu S1 Battery is build in,do not support replace.

From Didi at

9/26/13 2:37 PM

From Sam at

9/26/13 2:29 PM

From Lorenzo Marí Sáez at

9/26/13 11:25 AM

Hello, I´m very interested on this smartphone. Could you send me an e-mail when the device is in stock? Is it possible to make a pre-reservation for this smartphone?

Thank you
Jiayu Mobile:
Thank you for your mail.
Jiayu S1 Phone will be in stock in the middle of October,when we support pre-order,we will email you.

From Dani at

9/26/13 9:16 AM

Hola estoy interesado en comprar este telefono, me gustaria saber si habra suficiente stock en su lanzamiento y si me pueden avisar al mail cuando salga,
gracias.
Jiayu Mobile:
Thank you for your mail.
Jiayu S1 Phone will be in stock in the middle of October,when we got in stock,we will email you.

From ilopezsmx at

9/26/13 8:28 AM

From Ivan at

9/26/13 12:17 AM

I'm interested to buy this phone.
Can you inform me when Jiayu S1 is available and how much cost shipping to Italy ?
Best regards !
Jiayu Mobile:
Thank you for your mail.
Jiayu S1 Phone will be in stock in the middle of October,the shipping cost to Italy is 12.4USD.

From carlos at

9/25/13 5:00 PM

From Fernando at

9/25/13 12:07 PM

Can you send me a e-mail when It will avaible?
How much will cost the ship to Spain?
How long it takes to send the phone?
Jiayu Mobile:
Thank you for your mail.
Jiayu S1 Phone will be in stock in the middle of October.
The shipping cost to Spain is 12.4USD and you will got your package in 3-5 business days around by Express.

From Roberto at

9/25/13 10:08 AM

From Onno at

9/25/13 3:02 AM

From dt at

9/25/13 12:41 AM

From Fer at

9/24/13 8:28 PM

From Cristiano at

9/24/13 11:43 AM

From federico masnada at

9/24/13 7:23 AM

Do you have a news about the beginning of the sale...can you send me a e-mail when It will avaible?
How much will cost the ship to Italy?
Jiayu Mobile:
Thank you for your mail.
We will support order service in the middle of October,the shipping cost to Italy is 12.4USD.

From Fernando Crespo at

9/24/13 6:10 AM

When will you have this in stock? How much does shipping to Brazil cost? Please let me know it, because I really want one!
Jiayu Mobile:
Thank you for your mail.
Jiayu S1 Phone will be in stock in the middle of October,the shipping cost to Brazil is 12.4USD,We will email you when we got Jiayu S1 Phone in stock.

From julio bayolo enriquez at

9/24/13 3:51 AM

From Davide Carlo Sbertoli at

9/23/13 6:19 PM

Hi,
I wanted to know, if possible, precisely when the Jiayu S1 will be available in stock an ready for shipping.
I know that it will be released in Q4, but I wanted to know if I'll have to wait the end of october or not.

Thank you for the comprehension.

Regards, Davide
Jiayu Mobile:
Thank you for your mail.
Jiayu S1 Phone will be in stock in the middle of October.

From Aure at

9/23/13 11:16 AM

From Boris at

9/23/13 2:24 AM

I'm interested in acquiring your S1 Quad Core. So I'd like to know when it'll be in stock, how much will be the shipping to Portugal and how many time will it take to get here.
Thanks!
Jiayu Mobile:
Thank you for your mail.
When we got Jiayu S1 Phone in stock,we will email you.
The shipping cost to Portugal is 12.4USD and you will got your package in 5-7 days around.

From EL at

9/23/13 2:24 AM

hi.
1. let me know when Jiayu S1 is available.
2. do you have an estimate date release
3. do ship it to Israel, and how it costs ?
4. how long the ship may be ?

than'ks Jiayu, love you.
Jiayu Mobile:
Thank you for your mail.
Jiayu S1 Phone will be in stock the next October.
We support shipping to Isreal and the shipping cost is 12.4USD,you will got your package in 5-7 days around.

From Dani Peker at

9/23/13 2:21 AM

From vincenzo capicotto at

9/23/13 2:20 AM

From yolanda millan martinez at

9/23/13 2:17 AM

I want to buy a Jiayu S1...actually is out of stock could you send a mail when the phone will be available. Do you know when the phone gonna be available (november,december,next year) just aproximately.Thank you
Jiayu Mobile:
Thank you for your mail.
We will email you when we got Jiayu S1 Phone in stock.

From Dan Iurist at

9/23/13 2:16 AM

From Alkis at

9/23/13 2:16 AM

From munawar jaelani at

9/23/13 2:16 AM

From Andrea Sartini at

9/23/13 2:11 AM

From FERNANDO at

9/23/13 2:09 AM

i LIKE TO BUY A iayu S1 Quad Core, CAN YOU CONTACT ME WHEN THE STOCK ARE OK,

tHANK

PUEDEN MANDAARME UN EMAIL CUAND O TENGAN STOCK
MUCHAS GRACIAS
Jiayu Mobile:
Thank you for your mail.
Jiayu S1 Phone will be in stock in the middle of Ocotber,when we got in stock,we will email you.

From Artem Ulyanov at

9/23/13 2:03 AM
Ask Your Own Question
Customer Reviews
s1 Review by

dev sharma

hlooooooo.....
iam much interested in this phone.......... (Posted on 9/27/13)